When you need a plumbing company that can handle your whole home with one call, you've found us. We are dedicated to being the only plumbers you'll ever need, and we can handle any repairs, replacements or installations your home may need. We offer same-day service*, and put you as our first priority; call now and schedule your service call!
Looking for a plumbing company?
We're the only one you'll ever need!
Call now Local Toll Free
1 (888) 540-7586
Local Plumbing Company
We have been servicing the area for more than a decade now, and have some of the most talented plumbers on our team. We offer the most up-to-date equipment and cutting edge technology in order to provide you with the full range of plumbing solutions. Whether you've got clogged drains, leaking pipes, no hot water, no water at all, or any other plumbing issue, you can count on us to handle it on the first call.
Our plumbers can handle all aspects of home plumbing, including:
Plumbing Services
---
Kitchen plumbing -- your kitchen is such a vital part of your home life, to have your sink, drain, disposal, dishwasher or other kitchen plumbing fixtures stop working on you isn't viable on any day of the week. We'll be there to fix it today, just call!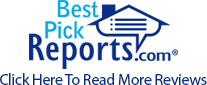 Bathroom plumbing -- not much can put a twist in your daily routine faster than having your toilet, sinks, tub or shower stop operating when you need it most. We know what an inconvenience it is to your family, and offer same-day repairs* on bathroom plumbing. Let ours be the plumbing company you trust to install new toilets or shower heads for you if you're in the market for an upgrade!
Faucet repair -- if you've got a leaky faucet, you could be losing up to 20 gallons of water a day, which adds up quickly. Give us a call to have one of our plumbers come take a look at it and fix your faucet fast.
Toilet repair -- you're probably well aware of the value your toilet has on your daily life, but it becomes all the more evident when it stops working. Clogs, overflows, and refusals to flush can be disturbing and throw a wrench in your daily plans. Let us be the plumbing company to fix your toilet quickly and get your life back to normal!
Water heaters -- having no hot water means no showers, no sanitary dishes or laundry, and a myriad of other challenges. We offer same-day water heater repairs* and can get hot water back to your family today. Don't face a cold shower, just call us! We can also install new water heaters, and will be happy to show you how a tankless water heater could benefit your family!
Sewer lines -- if your sewer lines are backed up or clogged, it can mean a mess in your toilets, tubs, sinks or drains and no one should have to deal with that but a trained plumbing contractor. Call us to have one of our plumbers out there today to find the problem with your sewer line and fix it. Whether it's a clog, a burst, or a backup, we'll get it fixed, replaced, or flowing again fast. We can even use an in-line camera to find the clog on TV and ensure we fully get rid of it so you won't have to deal with this problem again!
Drain cleaning -- when your drains are backed up, it can make quite a mess. Our plumbers are proficient at unclogging and cleaning drains of all sorts. Sometimes the chemicals you get in the store work, and sometimes they don't. But you can count on us to unclog your drains every single time!
Water lines -- your water lines get more stress than any other pipes in your home, and are more apt to bursting or leaking as a result. Choose us as the plumbing company that fixes yours, or replaces them when the time comes.
Sump pumps -- we will fix your sump pump, or install a new one, to ensure that your home is safe in any eventuality. We even have sump pumps that don't require batteries or electricity, and will therefore never have a power failure on you. Call to find out more about which could be right for you!
Garbage disposals -- when your garbage disposal backs up or stops working, our plumbers can get it flowing again quickly. We'll repair your disposal, or install a new one, to keep your home life as convenient as possible!
Well systems -- when you rely on a well system for your water supply, it's important that it is effective, efficient, and reliable. As a plumbing contractor we are able to repair any problems you may be having with yours, or replace any parts as needed.
Plumbing maintenance -- we provide preventative maintenance for your water heaters, toilets, faucets and sinks to help protect you against breakdowns or problems. Being a part of our maintenance program also gives you priority service should you need any repairs or services!
We work hard to be the plumbing company
Who will handle it all with just one call!
Call us Local Toll Free 1 (888) 540-7586
We're a plumbing company that services Frederick, Columbia, Silver Spring and all surrounding areas. As a plumbing contractor we have more than a decade of experience, and are ready to help you with any plumbing problems you may be having. We're determined to be the only plumbers you'll ever need, so give us a call for anything you need! You can find out more about our quality of service from the BBB, and on Best Pick Reports.
At Your 1 Plumber, you get the best in plumbing services! Our technicians are equipped to handle any job, with considerable expertise in the field. We have are well-stocked with pipe and plumbing supplies as well as repair parts for all your plumbing repair and installation needs!
Our services include everything from bathroom and kitchen plumbing to sump pump installation and drain cleaning. We strive for excellence in everything we do, committed to providing ultimate customer satisfaction!
We offer our services to residents of Frederick, Prince George Country, Silver Spring, Columbia, Montgomery County, and other regions of Maryland.
*Same Day Service Guarantee: Weather permitting, call before noon, Monday - Friday. Call for weekend availability, priority service only.
Save